If you're not using video, you're falling behind the times. You're missing out on the #1 way to get your message out, grow your audience and earn more with less effort…
DOES YOUR BUSINESS FEEL INVISIBLE?
Are you struggling to spread your message?
Does your awesome talent feel like a hidden treasure?
Are you tired of being overlooked and under-booked?
To build a thriving business, you need to show you really understand the people your business serves. If you don't have a clear message that connects and spreads easily, you're working way too hard and you're not making enough money.
Reach hundreds of new prospects daily?
Show up with confidence and ease?
Become the 'Go-To' expert in your field?
Get people to know, like and trust you – before they even meet you?
Hi, I'm Brad Powell and I'm dedicated to showing you how easy it is to attract your ideal clients with just your smartphone & good video storytelling, so you can grow your audience and create the impact and income you want.
Get started right now with my FREE video guide:
"10 Top Secrets to Attract Ideal Clients with Video"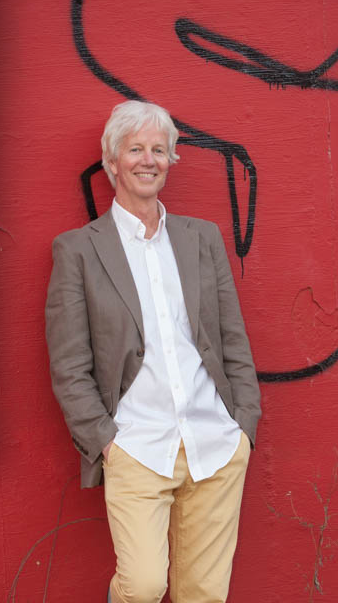 Awesome Videomakers
"Brad made the whole process of making video very, very easy. Also, fun. Several first time clients have said that my video made them want to see me for a massage because they got a sense of who I was before they ever met me in person."
"Brad showed me in easy steps how to do video. I never thought I'd be doing as many videos as I'm doing now. What he showed me in just a few tips made a huge difference. Now it's easier to do a video than to write it all out"
"Everyone who is in business needs what Brad has to offer. He has a unique combination of creative vision and do-able plan. He knows what's needed for your business to thrive and support you in living your most purposeful and joyful life."
HANDS-ON VIDEO COACHING
How to effectively use video to get seen, be heard and rock your business.
Learn simple steps to awesome video storytelling.
Learn how to get comfortable on camera doing live video .
Learn live video hacks you can do almost anywhere.
"Brad is so easy to work with. His ability to capture my better qualities on video was really a nice surprise to see. I'm that typical 50 something that struggles with today's technology. Brad was patient with me and walked me through the steps I needed. He is a perfectionist and really seems to love his work."
"Brad is awesome. It was so easy to work with him and he helped me produce amazing video. He has a talent for getting to the very center of what I wanted to say and capturing me in the act of saying it perfectly. Easy going, professional, fun, affordable, high quality.
I found my video guy."