Here's where most people doing live video get tripped up:
We've all heard that video is the future of marketing.
And that's true.
But that doesn't mean you can simply turn on your phone and go live and expect it to magically bring in new clients.
Live video is a totally different animal from any other form of digital marketing.
Does the fear of messing up keep you from going live? Don't miss this master class I've created to help rock your live videos – and avoid the biggest pitfalls.
In this all-new masterclass you'll learn…
The secret to growing your audience x10 almost instantly
How to get people to know, like and trust you – before they even meet you.
The number one thing to ask your audience that will give you tons more engagement.
The simple system for going live that suits your schedule and bandwidth.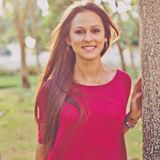 "I got more clients in one month doing Facebook Lives than almost 2 years of posting daily, sometimes twice or three times a day, on flipping Instagram!"