Are you a Coach, Consultant or Small Business Owner
using video to reach a bigger audience?
Are you're ready to claim ROCKSTAR status in your industry & be recognized for your work, BUT you've been hustling for attention and clients on social media with disappointing results?
Have you tried out live video but haven't figured out how to get people to show up when you're live?
Or maybe you're starting to attract more viewers, but now you're wondering how to monetize that audience and get people to start buying from you?
Either way you know you've got great things to share, but your videos aren't getting the response you're looking for.
And in the meantime that ugly, self-doubt monster is rearing its head, telling you things like you're not good looking enough, not young enough, not old enough or not experienced enough to be on video.
Or worse, that no one will pay attention to what you have to say.
Don't let your business be another best kept secret.
If you're posting online and people aren't responding, you can start feeling pretty invisible, like you're shouting into the void and no one is listening
And if you're all on your own, you don't have the support and feedback you need to help you land your message.
The good news is that video has proven to be one of the most effective ways to gain influence and be recognized as a leading expert in your industry.
Using live video to build your personal brand lets you share your passion and show what you care about.
It creates trust and engagement. Going live allows you to be both authentic and imperfect. And it's about developing a community to collaborate with that will encourage you and keep you accountable.
Get connected to a global network of small business owners doing business with video.
Today practically anyone can pull out their phone, hit record and start live video broadcasting directly to the audience they want to reach. And yet the number of professionals who are doing this effectively is really, really small.
What if you had a team of experienced videomakers, speakers and thought leaders to help you be seen as the obvious choice in your field? What if you could get specific, personalized support to overcome the obstacles in your path to building your brand, growing your audience and capturing your crowd?
That's Livestream Rockstars.
Imagine joining a tribe of smart, innovative, and focused video influencers who are sharing what's worked for them and what hasn't.
Livestream Rockstars is an invitation-only mastermind & social hub that connects change-making entrepreneurs, thought leaders and influencers to a global audience through live video.
Think of us as your new social network that makes it easy to get answers, overcome obstacles, and supports you in getting your work in front of a bigger audience. There's no noise, no competition, just plenty of conversation, and plenty of collaborations around growing a business with video.
You get experienced video pioneers on your side in a virtual co-working studio.
Most small business owners didn't get a degree in making video let alone in how to go into business for themselves. So it's no small wonder that you don't have all the info you need to turn your videos into reality.
Luckily, you don't have to reinvent the wheel or figure things out all on your own. We make a point of bringing together experienced business owners who are pushing the envelope of video marketing so they can fill in the gaps for each other.
Livestream Rockstars members come from a variety of industries that represents the largest social hub of videomakers.
Our members provide an extensive knowledge base and community support when you need it. You'll find opportunities to collaborate on live streams, panel discussions and workshops.
The larger our membership grows, the more valuable our community becomes.
Our dedicated conversation & co-working studio makes it easy to ask for help or share your experience. Unlike groups hosted on bigger social networks, our space is focused on you and your business.
Moni Casteneda helps women turn their current home into their dream home using Feng Shui.
Kasey Jones helps B2B businesses better understand their buyers so they can better attract, engage, and convert them.
Damla Aktekin helps people with energetic wounds to update their vibration & reclaim their light.
Kristin Thomas helps busy professionals eat healthy and feel amazing.
Linda Morrison helps women over 40 get healthy and become ageless.
Scott Stolze helps young professionals create a career and a life they love. 
What You Get When You Join Us
Exclusive access to a growing global network of video branding business owners, coaches and consultants so you can connect with the right people & information to take your video marketing to the next level
Exclusive access to present in our ongoing Video Success Series – a virtual stage where speakers from around the world collaborate to share their insights, their expertise and their audience
Exclusive access to our dedicated digital coworking & collaboration space so you can get answers, ideas, and inspiration—and get on your way fast!
Insider conversations with high-performing entrepreneurs on subjects like mindset, money, marketing, productivity, sales, and more
Free access to our business trainings and video marketing library including expert interviews and monthly live trainings to help you make the most out of live streaming
Connections to local members so you can meet other videomaking business owners close to where you live
Invitations to members-only events like roundtable discussions, guest expert Q&As, and our quarterly live virtual conferences
Concierge service from the Livestream Rockstars team to help you find what you need anytime you get stuck
You can spend thousands on online courses or business coaching. You can waste time online or at local networking events where it's hard to get the attention you need to grow your brand.
But, at Livestream Rockstars, we're focused on exactly how you can gain influence and increase your income with video. The biggest investment you have to make is your own commitment to showing up and requesting the help you need. You can start your Livestream Rockstars membership for just $199/year.
Join us today. We'll join forces and start growing your business, and spreading your message like wildfire, together.
We've worked hard to make this community the best of its kind with crowd-sourced video making resources, personalized support, and just-when-you-need it answers – but we understand you might be skeptical.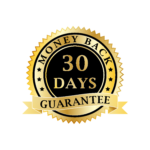 Give us 30 days to wow you with unprecedented access to emerging video influencers, focused conversations with people who have been there/done that, new relationships with experienced business owners, and an easy-to-use community platform.
If you're not convinced we can help you accelerate your audience and business growth in the first 30 days, you can cancel your membership with no charge.