If you're not using video, you're missing out on
the #1 way to build your personal brand online. 
Let's leverage your brand on video.
Schedule a Stand Out On Video call:
Let's Turn Your Personal Brand Into Profit
Get your message in front of the right people every day?
Be seen as the obvious choice & most trusted authority in your field?
Earn the attention of exactly the right customers & clients who know they're a great fit for your offer?
Get people to know, like and trust you before they even meet you?
Work exclusively with ideal clients who buy everything you have to sell & come back for more?
You're in the right place if:
You want to reach more people online without pretending to be something you're not.
You believe that audience growth is more about reaching the right crowd rather than growth in numbers.
You're driven to share your expertise & you want to teach, train and lead people.
You're on a mission to solve a big, valuable problem, and you want to engage the audience that cares about the things you care about.

"Brad is so easy to work with. His ability to capture my better qualities on video was really a nice surprise to see. I'm that typical 50 something that struggles with today's technology. Brad was patient with me and walked me through the steps I needed. He is a perfectionist and really seems to love his work."
Numbers don't lie:
A video makes your website 53 times more likely to show up on page one of Google, makes visitors
stay on your site 88% longer and makes them 64% more likely to buy from you.
93
%
of businesses gain new customers as a direct result of posting branded videos on social media
86
%
of people want MORE videos from brands
75
%
of video viewing happens on mobile
62
%
of mobile video viewers share content with others
96
%
of people have watched an explainer video about a service or product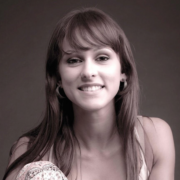 "I got more clients in one month doing Facebook Lives than almost 2 years of posting daily, sometimes twice or three times a day, on flipping Instagram!"
Hi, I'm Brad Powell
I'm dedicated to giving you the tools and guidance to put a human face on your brand with good video storytelling and a streamlined video marketing system designed to attract your ideal clients.
I'm on a mission to help business leaders, coaches & consultants show up as their most remarkable selves with good video storytelling that gets people ready to say "Yes!" to your offer.
Are you ready to stand out?
Get started right now with a STAND OUT ON VIDEO CALL where we'll look at how to best showcase your message to the right audience and see if we're a good fit to work together.
Build Your Standout Brand In 3 Steps
One hour of your time = One month of video content!
Upgrade your home/office studio & create your content plan.
All your social video done in a one-hour remote interview!
Videos posted to all your social platforms for an entire month.
Get started right now with a STAND OUT ON VIDEO Call where we'll look at how to showcase your message to the right audience and see if we're a good fit to work together.

"Brad is awesome. It was so easy to work with him and he helped me produce amazing video. He has a talent for getting to the very center of what I wanted to say and capturing me in the act of saying it perfectly. Easy going, professional & fun!"
Launch your Online Growth with 40 Video Hooks for any niche…
Your guide to creating irresistible videos. It worked for me. It's working for my clients. It can work for you, too.
Download my Video Hooks Guide & never run out of things to say!