Producing a video podcast for your business is the shortest route to connect
with your dream clients and turn your purposeful brand into profit
From content strategy to building your own authority platform…
We make producing your video podcast a whole lot easier, more profitable, and less time-consuming to create.
You get to host conversations and connect with your ideal clients and partners
With each video episode we'll help you show up everywhere.
We'll walk you through the process of launching your own show and we'll multiply your exposure by editing and repurposing every episode. You show up as the 'talent' & we handle all the rest.
Including:
Remote video recording
Editing
Distribution
Promotion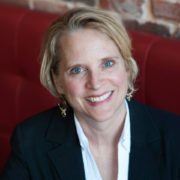 "Brad helped me launch my live video series, attract more followers, create amazing content and create courses from my videos! My business has thrived since I started with Awesome Videomakers."
Your Video Podcast Production Process in 3 Simple Steps:
Step 1. Complete Home/Office Studio Makeover
We create a professional online presence that makes a statement about
who you are, making you look and sound as good as you possibly can.
You don't have to worry about which camera, microphone or lighting to use.
We help you set up all the tech.
Step 2. We Turn Your Content
Into A Live Video Series
You get to invite your dream clients and partners onto your show, growing your network and your authority. Your new show is multicast onto all your social media channels simultaneously giving you a highly visible and engaging online presence.
Step 3: We Repurpose Each Episode Into Multiple Short Clips
Across Your Social Media Channels
All these editing, distribution & promotion tasks outsourced to our team
Case Study: Carrie Clark
&

The Speechie Show

How a work-from-home mother created a weekly live video show
that grew her business to over $30k per month in just six months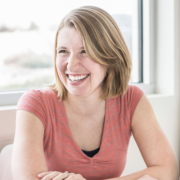 "The best thing I like about producing "The Speechie Show" is how every episode gets repurposed. Each live stream goes to Facebook & Youtube, then it's sent out via email and an audio version goes to my podcast. It's put it up on my blog and then more social media posts are made to drive traffic. So just one video is in so many different places, doing so many different things and I only have to do it once!"
The Speechie Show Intro & Outro
Our pricing is based on the release frequency of your show and is billed as a monthly fee instead of on a per-episode basis. That allows us to fully support you in terms of strategic direction, show development, project management, and planning for the future.
Studio Setup + Show Creation – $1,000
We'll start by giving you a home/office studio upgrade and a full plan for developing a video podcast + content series including the full scope of value + goals + results.
Option 1: Launch Your Show – $6,000
Working 1:1 for 2 months of video podcast consulting starts at $4,000 for high touch, in-depth, show format creation, content strategy, live video podcast production and content repurposing
Note: Our minimum commitment is 2 months of production and we continue month-to-month after that time. We re-examine scope and production fees every quarter.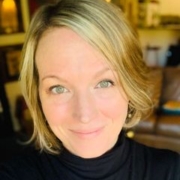 "Brad's encouragement and shared knowledge and passion for video has been what's helping me feel brave enough to start sharing my videos in the first place. I'm excited to keep showing up !