If you hate the elevator pitch
&

what to do about it
Face the Camera interview with Chala Dincoy, CEO of Repositioner.com.
At the moment, it seems like there's two kinds of businesses.
There's the business that has got something that isn't any good anymore, like you're in the restaurant business and you can't, you're not opening.
Or you're a company like like Zoom and everybody wants to use you, and you're thriving.
And so the question I have is, "Okay, how do you pivot and reposition yourself so that you become like the guy on the street selling toilet paper?"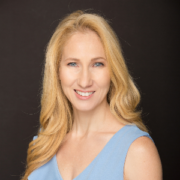 My guest in this episode is Chala Dincoy, a repositioning expert, and she's shares her secret on what to do in order to thrive in this moment.
Chala is also the 'elevator pitch whisperer' and in this episode she coaches me on improving my elevator pitch.
If you're interested in getting your pitch whipped into shape, you can join Chala's free live virtual training called the B2B Elevator Pitch Bootcamp starting July 13th. It's designed for B2B CEOs who have lost opportunities, been ignored by buyers and have left money on the table simply because they can't describe what they do in a differentiated and concise way.